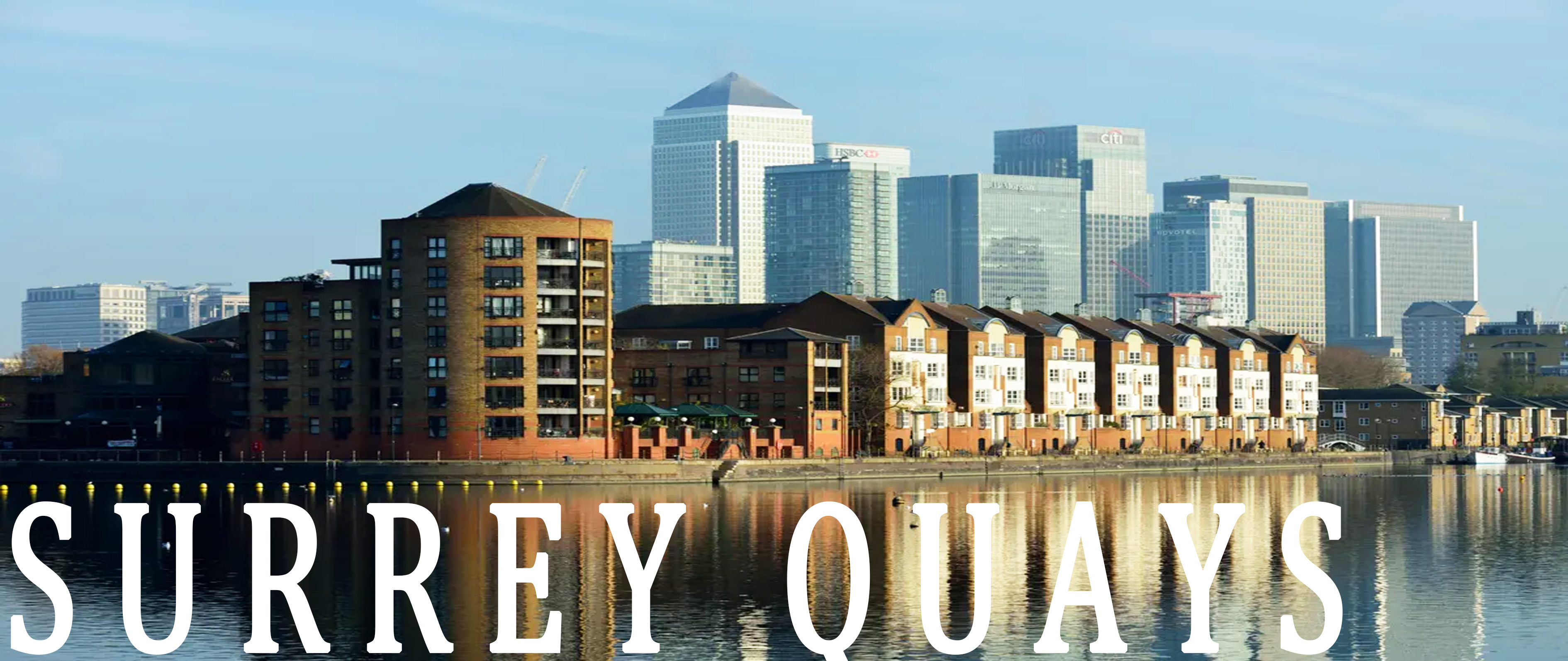 Surrey Quays - A Preferred Destination for Commuters near the Financial Centre
Surrey Quays - Region Background and Development
Surrey Quays is a major residential area in the southeast of London, adjacent to Canada Water and South Dock. Because this area is close to the City of London, it is home to many upperclassmen. Preferred residential location, therefore very popular in the Buy to Let market!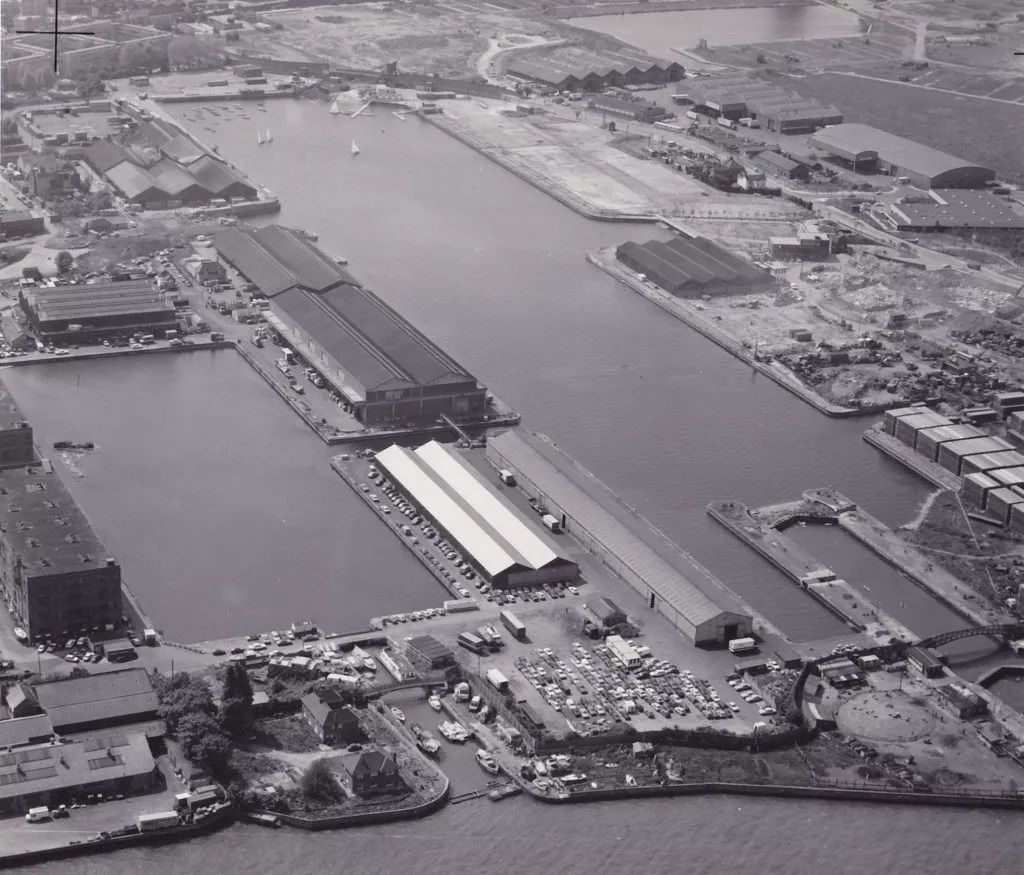 In the past, Surrey Quays was not as popular as it is now. It was not until the late 1980s and early 1990s that the area underwent a large-scale construction plan, and a total of 5,500 new homes were built. The originally abandoned wharf has been re-emphasized, and the government of the area has gradually built various facilities and projects in daily life, which is why today's Surrey Quays comes into being.
Surrey Quays - Location and Traffic
Surrey Quays is located in the second district of southeast London, near the riverside area, between Southwark and Lewisham. The postcode code of this area is SE16 (including Rotherhithe and part of Bermondsey). The most lively places are around the Greenland Dock and the Canada Water tube station, which is very close to Deptford, Greenwich, and Southbank.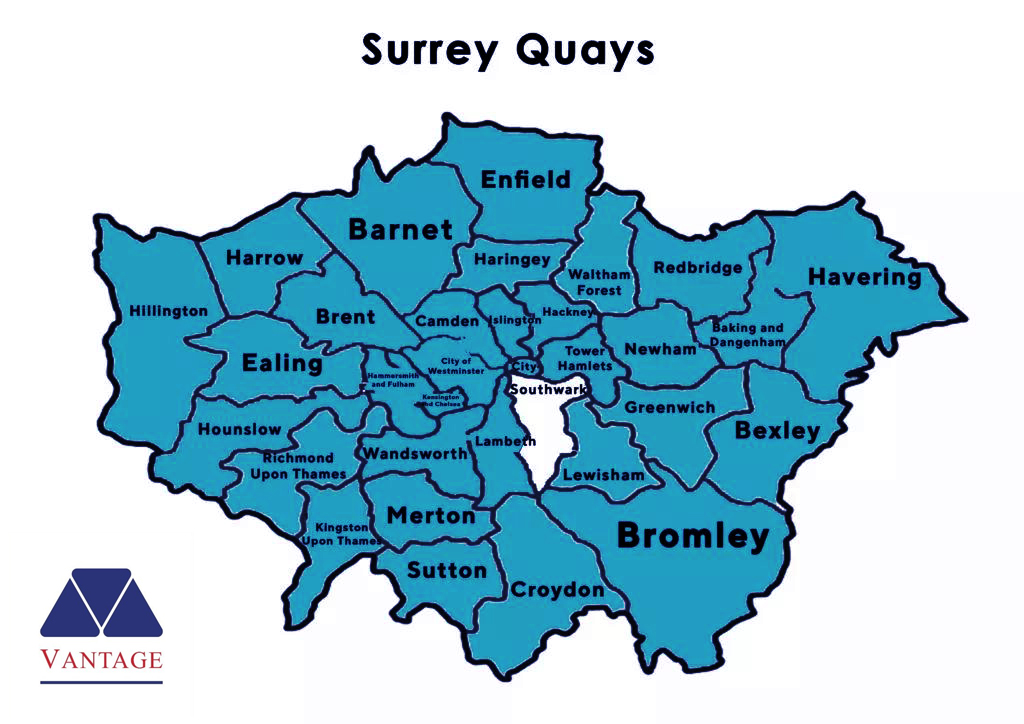 There are Surrey Quays overground station and Canada Water Station on the Jubilee Line in this area. It only takes two minutes to reach Canary Wharf, a financial powerhouse, and it takes only eight to ten minutes. Time, the famous Westminster Abbey and Oxford Street are right in front of you, and it only takes 13 minutes to go to Westfield Europe's largest shopping mall in Stratford Olympic District at the other end.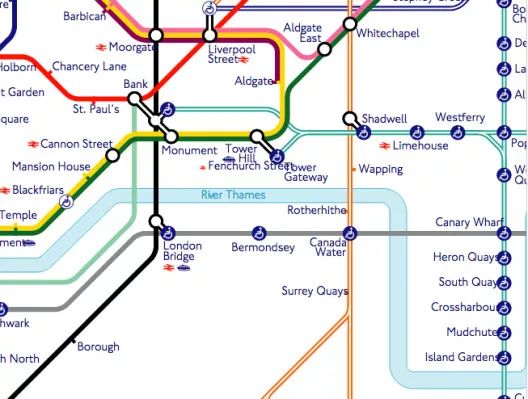 Surrey Quays - Life and Recreation
The living functions in this area are extremely convenient, with Surrey Quays shopping centre, ODEON cinema, Leisure Park leisure park, all kinds of food, Chinese supermarket, sports centre, and Hollywood Bowl bowling alley, etc.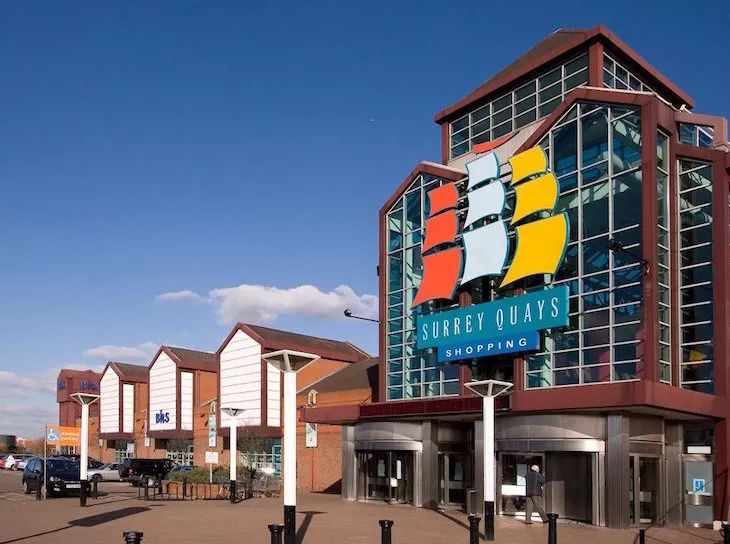 There is a very famous Vietnamese restaurant Café East at Surrey Quays. Every time going there, there is always a long queue. People who have eaten it are full of praise. In addition, there is a convenient Asian supermarket next to the Surrey Quays Railway Station, which mainly sells food and beverages from Mainland, Hong Kong, Taiwan, Japan and South Korea, as well as seasoning and frozen goods, so you don't have to travel all the way. You can easily go to China Town, and there are online stores that allow you to shop easily without going out. Isn't it very convenient to live in this area!
What's more, in the Rotherhithe area next to Surrey Quays, there is an English-style pub, The Mayflower, established in 1550, where the British album The Brief was filmed. The terrace outside the bar also has a beautiful view of the Thames River, and the BBC and major media have reported on this store.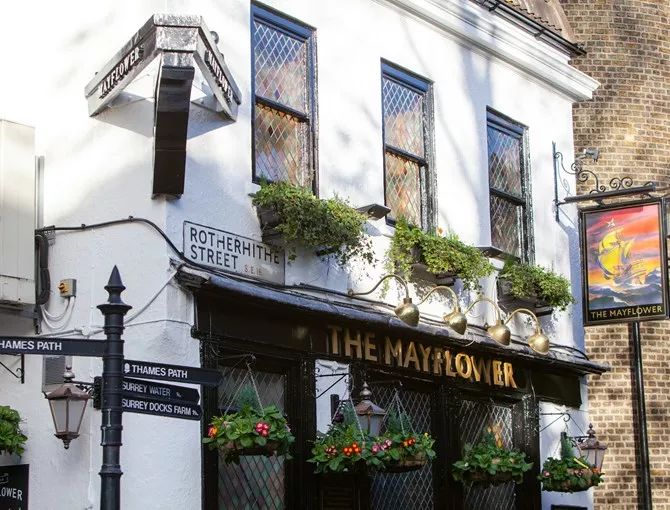 Surrey Quays - Local Education
According to Ofsted, an authoritative office for standards in education in the UK, in the Surrey Quays area there are:
Primary School
| | | |
| --- | --- | --- |
| School | Age | Area |
| Albion | 3-11 | Albion Street |
| St Joseph's RC | 3-11 | Gomm Road |
| Redriff | 3-11 | Salter Road |
Comprehensive School
| | | |
| --- | --- | --- |
| School | Age | Council |
| St Michael's | 11-18 | Llewellyn Street |
| Bacon's College | 11-18 | Timber Pond Road |
| Compass School Southwark | 11-16 | Drummond Road |
Surrey Quays - Property Market
Let's take a look at the housing prices in Surrey Quays!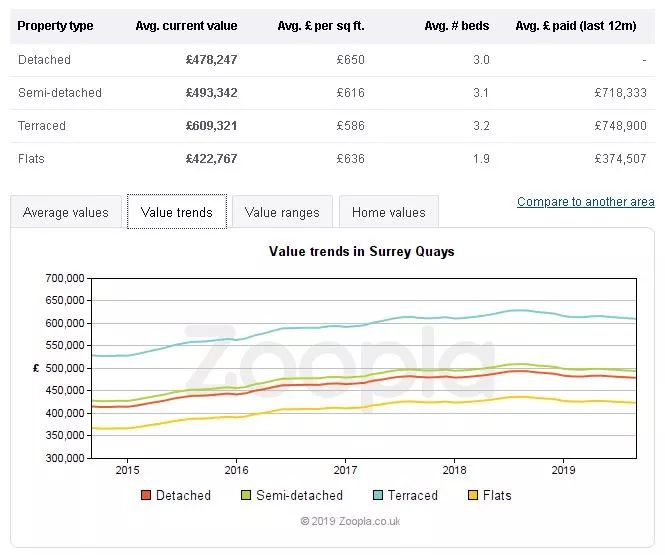 Next, let's look at more detailed statistics about the average price of buying and renting a house: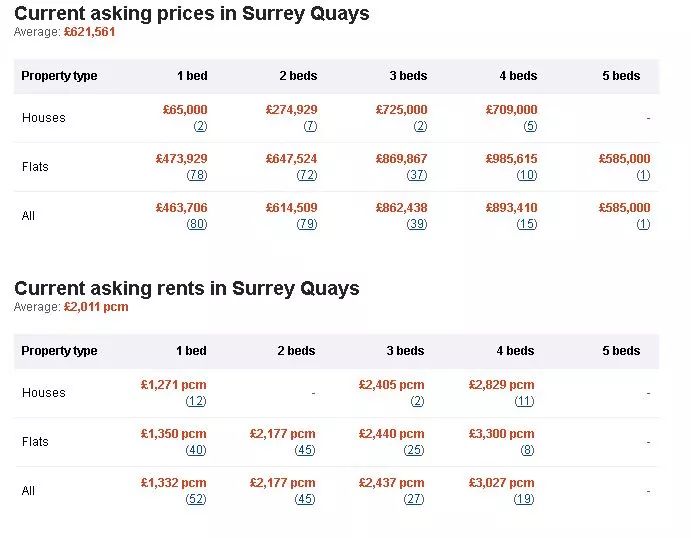 This area mainly attracts many young office workers and investors who buy properties and rent houses (But-To-Let). They see the trend of rising housing prices and more and more developers are building new properties here and in this area. With convenient transportation, residents can quickly reach the centre of London and the financial centre of Canary Wharf.
Surrey Quays - Council Tax

Council Tax is a tax that you have to pay every month whether you buy or rent a house. It can be classified as a necessary fixed cost, so check the Council Tax in the area before buying or renting a house:
| | |
| --- | --- |
| Council Rate | Tax Pay |
| Brand A | £924.52 |
| Brand B | £1,078.61 |
| Brand C | £1,232.70 |
| Brand D | £1,386.78 |
| Brand E | £1,694.95 |
| Brand F | £2,003.13 |
| Brand G | £2,311.30 |
| Brand H | £2,773.56 |